Unlock the Power of Regtech with Expert Insights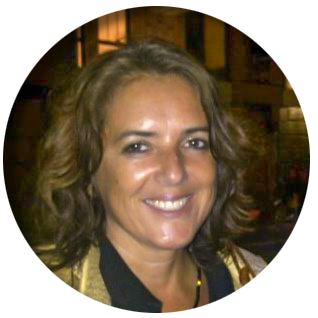 Are you searching for a Content writer to  promote your expertise in the Fintech, Regtech or Payments business?
I am a highly skilled and experienced B2B content writer specialised in the dynamic intersection of payment processors, Regtechs, and Fintechs.
With a passion for technology and regulatory compliance, I offer comprehensive freelance writing services that help businesses navigate the ever-evolving landscape of financial technology.
Through engaging and insightful content, I help organisations to explain complex regulatory frameworks, communicate their innovations effectively, and drive positive change in the industry.
Scroll down to my portfolio and discover how my expertise can promote your business and thought leadership in the realm of Regtech and Fintech.
B2B Web Content
White Papers
Corporate Brochures
Case Studies
Interviews
Newsletters
Blogs
Social Media content
Books
Merchant Acquirers
Payment Service Providers (PSPs)
Risk Management Solution Providers
Publishers of Digital Content
Payment Gateways
Payment Innovators
Compliance Experts
Fintech Start-Ups
Compliance Experts (RegTech)
Content Marketing Strategy
Marketing strategists understand how to transform corporate web content and social media posts into conversion magnets.
read more
Your market struggles with issues for which you provide user-friendly, innovative solutions and services. As a B2B Content Writer, I convey the added value of your innovative software, fin-technology, risk management- or e-payments solutions to your key audience.
I write and edit:
B2B Web content
Corporate brochures
Books
Newsletters
Blogs
Interviews
Articles
Text which explains the added value of your solution to your target audience. Content which confirms the unique and/or leading position of your company in the market. Business leaders understand the power of a smart inbound marketing strategy. Multi-channel engagement with your potential clients leads to valuable business relationships. Sticky content is the rich compost of a company's content marketing strategy.
White Paper Marketing
White Papers and e-books create brand awareness. Promote your company's expertise by publishing interesting in-depth reports.
read more
As the author of a series of successful White Papers about trends and business opportunities in the growing online Payments – and e-Commerce industry, I understand the power of White Paper Marketing as part of a company's Inbound Marketing Strategy.
Promote your brand and your expertise.
Explore key-elements, which contribute to business growth.
Analyze critical issues and provide insight and solutions.
Contain updated facts & figures, which can be used as a source for cool Infographics.
White Papers explore regional developments and technological innovations; interesting data for management boards and investors. This "heavy" content is a great fishing pond for your Social Media Marketing output. LinkedIn Pulse, tweets, bits & bytes, which generate in-bound traffic to your corporate website. Listen to your audience, engage with your prospects and publish relevant data which attracts the attention of your key-audience.
Multi-lingual Strategy
Expand your geographical footprint! Deliver your message across a variety of social media channels and in multiple languages.
read more
I am fluent in Dutch, English, Spanish, Italian and French. As an experienced multilingual Content Writer, I edit or translate your marketing text, business proposals, social media PR and value propositions into US-English.
Web Content
White Papers
Case Studies
Books
Mission Statements
Business Concepts
Value Propositions
Brochures
The internet connects businesses and their clients within a click of a mouse. Multi-channel marketing enables you to engage with your target audience through social-media channels and on a variety of new devices. The future is mobile! E-Commerce, e-banking and mobile payment methods are changing the way in which we shop and do business.  Introduce your solutions to a wider international audience. Expand your geographical footprint!