I write Content for Your Market
Your Solutions in conTEXT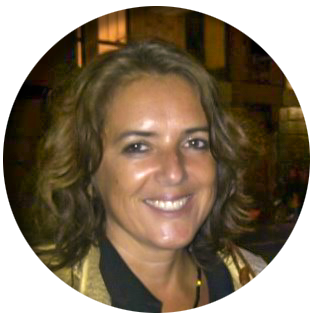 Welcome to my website!
As a B2B Copywriter with over 20 years of corporate experience, I research trends and business opportunities in the e-Payments and Fintech market and I convert your business concepts and value propositions into B2B content.
Fluent in Dutch, English, Spanish, Italian, I combine strong analytical- and communication skills.
This enables me to convey the added value of your solution(s) to your target audience, in sync with your company's Content Marketing Strategy.
For more information about my Career, the Companies I worked for, incl. recommendations,
please check Shanty Elena van de Sande's Profile on LinkedIn. Scroll down for my Blogs and Portfolio.
B2B Web Content
White Papers
Corporate Brochures
Case Studies
Interviews
Newsletters
Blogs
Social Media content
Editing existing content
Fact & Figures Sheets, used for i.e. Infographics
Fintech
Risk Management
e-Commerce & m-Commerce
e-Payments
Mobile Payments
Financial institutions
Compliance/KYC/Due Diligence Professionals
Innovative Startups
Sustainable Energy Innovators
SEO Content - Inbound Marketing Strategy
Whether you are a technological Start-Up or a Market Leader; you need to get your message across. Business leaders understand the power of a solid inbound marketing strategy which converts your website into a conversion magnet.
read more
Your market struggles with issues for which you provide user-friendly, innovative solutions and services. As a B2B Content Writer, I convey the added value of your innovative software, fin-technology, risk management- or e-payments solutions to your key audience.
I write and edit:
B2B Web content
Corporate brochures
Case Studies
Newsletters
Blogs
Social Media content
Articles
Text which explains the added value of your solution to your target audience. Content which confirms the unique and/or leading position of your company in the market. Business leaders understand the power of a smart inbound marketing strategy. Multi-channel engagement with your potential clients leads to valuable business relationships. Sticky content is the rich compost of a company's content marketing strategy.
Strategic Analysis – White Paper Marketing
White Papers are Industry Reports. They indirectly promote your brand. By sharing valuable data about relevant topics which interest your target audience, your company builds authority and thought leadership.
read more
As the author of a series of successful White Papers about trends and business opportunities in the online Payments – and e-Commerce industry, I understand the power of White Paper Marketing as part of a company's Inbound Marketing Strategy.
White Papers – Industry Reports:
Indirectly promote your brand and your expertise.
Explore key-elements, which contribute to business growth.
Analyze critical issues and provide insight and solutions.
Contain updated facts & figures, which can be used as a source for cool Infographics.
White Papers explore regional developments and technological innovations; interesting data for management boards and investors. This "heavy" content is a great fishing pond for your Social Media Marketing output. LinkedIn Pulse, tweets, bits & bytes, which generate in-bound traffic to your corporate website. Listen to your audience, engage with your prospects and publish relevant data which attracts the attention of your key-audience.
B2B Content Translations – Multilingual Strategy
Expand your geographical footprint. Deliver your message and explain your solutions and services to your target audience across a variety of social media channels and in multiple languages. Become international, think cross-border!
read more
I speak Dutch, English, Spanish, Italian and French. As an experienced multilingual Copywriter, I correct, edit and/or translate your marketing texts into US-English.
SEO Web Content
White Papers
Case Studies
Press Releases
Mission Statements
Business Concepts
Value Propositions
Brochures
The internet connects businesses and their clients within a click of a mouse. Multi-channel marketing enables you to engage with your target audience through social-media channels and on a variety of new devices. The future is mobile! E-Commerce, e-banking and mobile payment methods are changing the way in which we shop and do business.  Introduce your solutions to a wider international audience. Expand your geographical footprint!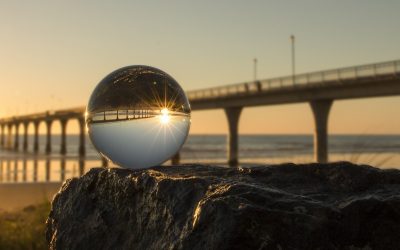 "From the Fourth and Fifth Money Laundering Directives, to the General Data Protection Regulation (GDPR), to the second Payment Services Directive (PSD2), to the New York Department of Financial Services Final rule – all have had an impact on existing KYC processes. But the traditional banking industry is fragmenting as new ways to send value from one country to another are developed."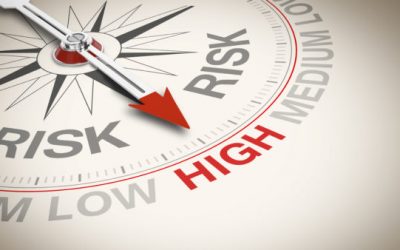 Hidden high-risk industries could be hiding risky business behind 'low risk' MCCs, as this saves them from the acquiring bank's high scrutiny applied during the on-boarding process of high-risk merchants. Merchants, involved in high-risk business, use camouflage tactics to 'fly under the radar' and negotiate favorable (low risk) processing rates.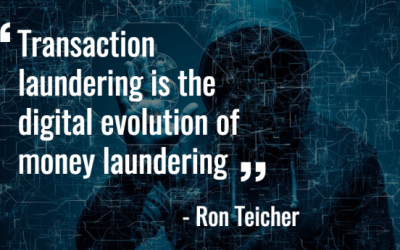 You estimate the extent of TL to reach $352B worldwide. Criminals who abuse merchant accounts to process card payments for their illegal products or services are threatening legitimate e-commerce and merchant acquirers. In 2016, there were over 500,000 illegal shops online. What makes TL hard to detect?